Listen to episode 27 here now:
When was the last time you counted your trials as joy?
My brethren, count it all joy when ye fall into divers temptations; Knowing this, that the trying of your faith worketh patience.

But let patience have her perfect work, that ye may be perfect and entire, wanting nothing.

James 1:2-4
A life with Christ doesn't mean a life void of troubles – in fact, we will face many trials. The injustices of life can shake you and really pull you out of character. The natural exhaustion that comes from all of our toil can make it a task to remain in Godly character and in mindset.
We have to keep our aim in view, holding fast to what we have:
Our confession of faith
Our righteousness
Being steadfast
The issues we encounter- though intense – are temporary.
So, hold on and don't lose your inheritance and who you were called to be!
How easy can it be in a moment to feel the pull of wanting to tackle issues head on and fix things, prove your point, and defend your stance?
In the midst of it, you can be swept up in anger, offense, confusion, entanglements, lusts, pursuits, and so much more. Especially when others don't respond the way that you expected or hoped for, or even needed.
Instead, remember that God is using every trial to work something in you. This doesn't suggest that the Lord is intentionally inflicting harm, wounds, and troubles. Rather, it does suggest that although we live in a sin riddled world where heartaches are inevitable, those heartaches could never be so extensive that they go beyond or outside of God's hand.
Even in the lowest valley, God flips the enemy's plan on its head by using it for His glory.
Developing patience and perfection in the lives of His chosen one falls under the category of "for His glory".
Satan comes to steal, kill, and destroy but what he doesn't see is how God will take the devastation and transform it into bigger testimonies, bigger miracles, deeper faith, and a deeper intimacy between He (the Lord) and His precious creation (You).

It is critical to have an accurate depiction of what the life of the Believer will look like here on earth.
Scripture forewarns of the many tribulations before entering the Kingdom of Heaven. However, blessed is the one who stays steadfast and remains. If they pass the test, they will receive the crown of life.
Holding fast to what you have means understanding that the testing of the Believer is ALWAYS for their good. As you wipe your tears, raise your head to heaven in surrender.
Let God have His way. Never abandon faith in Him, that His hand is still on you and that He is working even in the devastation.
Listen in to Episode 27 as Hannah goes deeper on this topic, what exactly we should be holding fast to, and how to keep our aim in view.
Scriptures to remember:
Revelation 2:25
Revelation 3:11
Revelation 2:10
Acts 14:22
James 1:12
James 1:2
1 Peter 5:10
Matthew 28:20
Joshua 1:5
Hebrews 10:23
1 Thessalonians 5:21
Deuteronomy 10:20
2 Corinthians 4:16-18
Connect with me and Subscribe to the Marked email lists!
Youtube: Its_HannahtheBrand – YouTube
Podcast: www.shesmarked.com
Blog: www.markedlifeblog.com
Facebook – https://www.facebook.com/HannahtheBrand/
Instagram: @its_hannahthebrand
Email: shesmarkedpodcast@gmail.com
Ebook: Through the Turbulence (Don't forget to leave a review!)
Missed episode 26 "But I thought I was healed"? Listen here
*Available on podcast listening platforms
Until next time,
Hannah
---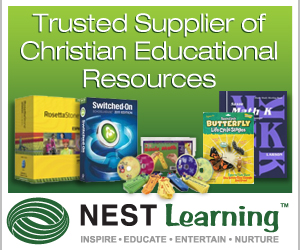 ---
---
*This blog contains affiliate links. I may earn a small commission at no additional cost to you if you click and make a purchase. Affiliate link commission helps in the production and upkeep of the She's Marked Podcast, and the Marked Life Blog.